Advertisement
10-to-Watch: Indie Games from PAX East 2015
This past weekend video game enthusiasts trekked through the makeshift glaciers of frozen New England to reach the Boston Convention & Exposition Center for PAX East, an annual conference put on by the good folks over at Penny Arcade and featuring a wide variety of current and upcoming game releases.
There was a great amount of content on hand to play; here are 10 titles we're looking forward to their full release!
Ridiculously billed as a "Competitive Educational Puzzle Platformer Shooter," but the game amazingly earns each label with style and thankfully it has color blind options for those of us that have trouble between shadings. Pixel is currently on Steam Greenlight, and a free demo can be downloaded from the developer site.
A tactical strategy game in the vein of Fire Emblem and Shining Force with the benefit of destructible environments, terrain variables (the high ground extends the reach of your ranged attacks) and the pleasant option to turn off permadeath (hey, sometimes we just don't like the added stress). Lengthening the game's quality beyond the campaign is the option for 2-6 person multiplayer and a full map editor for an endless supply of user generated content. The game is currently in development, but you can back their kickstarter for immediate access.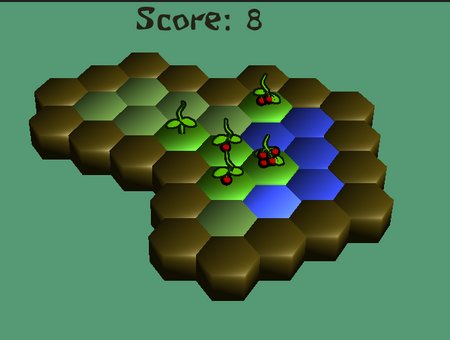 Expanding on the original prototype for the game made for a Ludum Dare competition (pictured), Hexarden is now becoming a more visually pleasing puzzle/strategy game set on a hex grid where you tend a garden to produce fruit with a variety of actions to complete between growth cycles. There's a lot of balance to the game's components; one clever idea is the game's use of rocks; initially they're a burden to unearth, but they eventually have not one, but two benefits to keeping around later on. Rabbits can also act as both assets and threats, to either steal your berries, or help chomp down grass that would otherwise cost you a turn to clear yourself. Access the Ludum Dare prototype to try the game for yourself.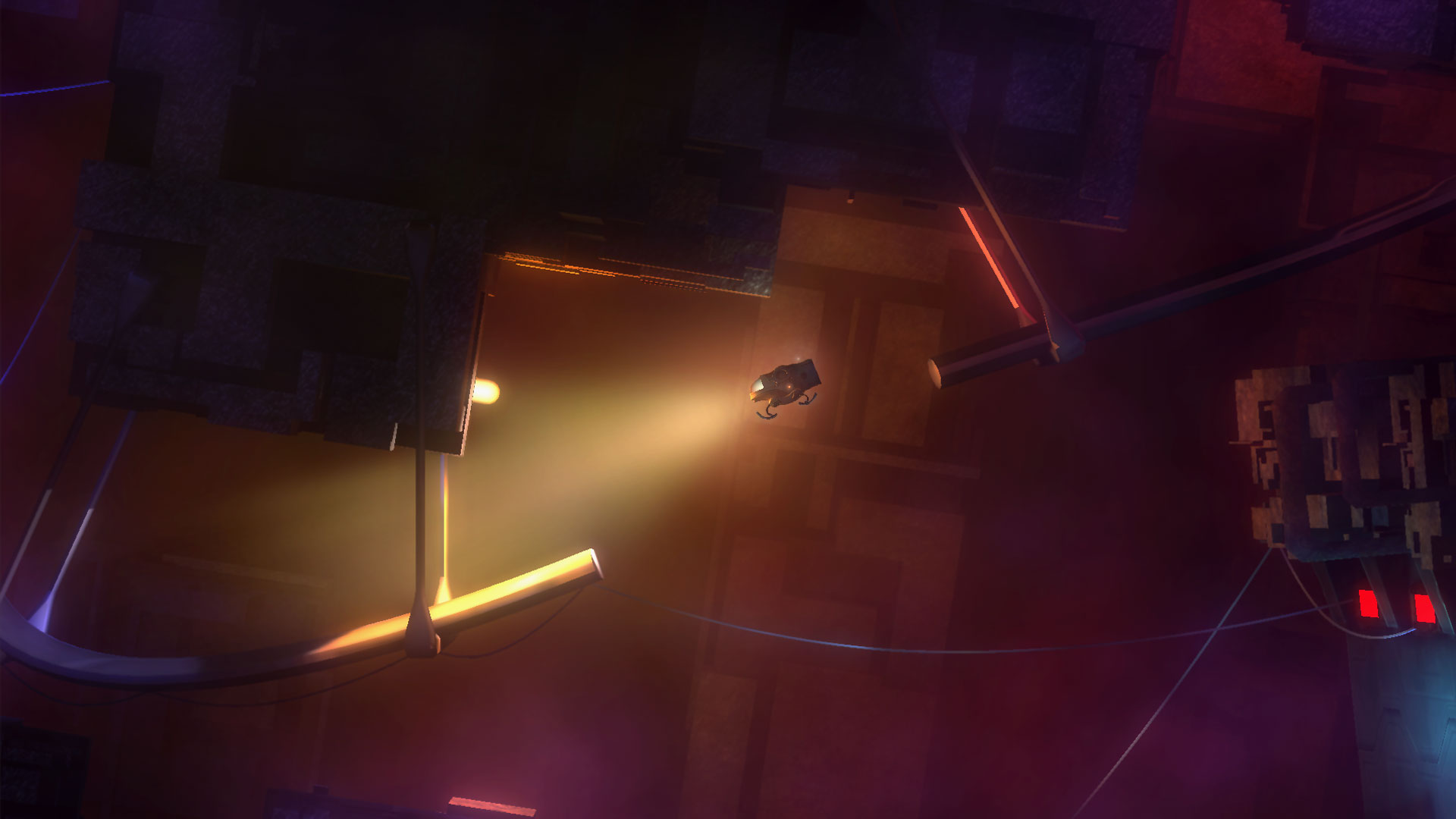 Here's one for the Wii U crowd. A fun sidescrolling spaceflight sim with a less than optimal vehicle; this game will have you pulling out your hair and laughing while you do it as you toggle between a series of meters and controls to keep the engines running and spacecraft in one piece; bringing humor into the experience entirely through gameplay. Set to release April 9th on the Wii U eShop.
A visually stunning non-combat MMO where players solve a collective mystery of how they got to the game's island (all constructed; the terrain isn't procedural), and collect different beast forms that will add new ways to explore once they're unlocked (including the eventual powers of flight and underwater swimming). You can buy the alpha now, or you can wait for later in the year when it formally rolls out to Windows/Linux and PS4.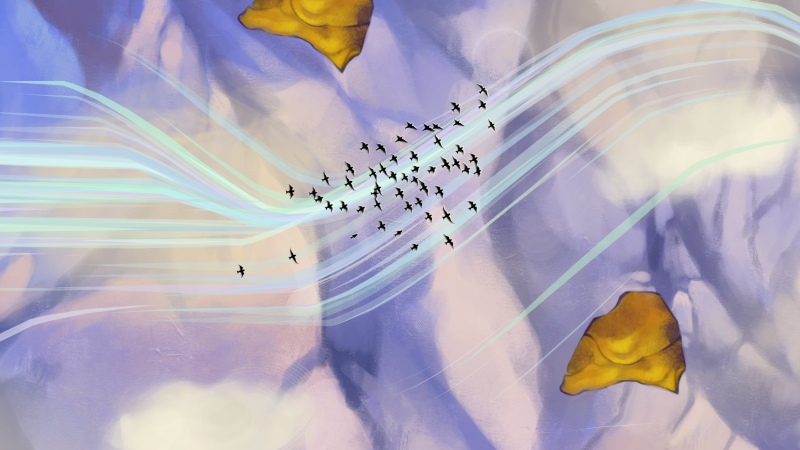 Formerly known as Apsis, this is a beautiful game that's all about the tranquility of a bird in flight; able to ride wind gusts, explore, and collect other birds to form a flock. It's quite peaceful, and is artfully effective in communicating its controls and mechanics to the player. Coming to Android, iOS, and Steam.
A cooperative multiplayer (or highly frantic single player) experience where a tightly-staffed spaceship is piloted and defended by two small characters. The player will man turrets, set up laser fields, and drive the ship around the level searching for pickups, all the while fighting off enemies and being sure not to crash into any walls. The game will be heading to Xbox One and Steam.
A first-person game that's high in concept and in line with the growing trend of treating games as the pieces of software they are; players find themselves in a virtual world that's been in development hell for 20 years (don't worry, in actuality it's only been 2 for this team) with basically a set of developer tools instead of weapons and items to aid in the adventure.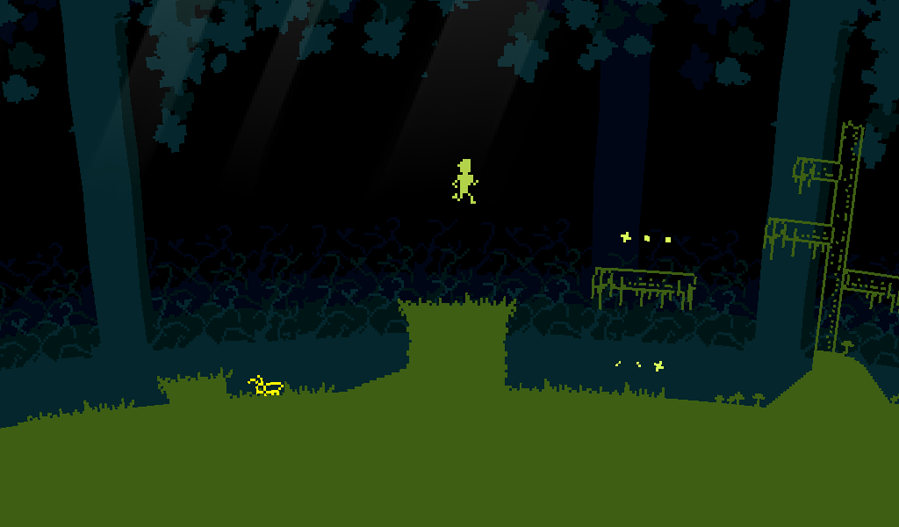 Sometimes games don't have to be inventive, they just need to do what they do consistently well. That's the case with Perennial, which is a highly competent platforming adventure that sets up some great scenarios for you to learn as you go. It's already reached Greenlight status for a Steam release, so we'll hang on to our hats until then… seriously I wonder what that game's hat does.
Alright, this title has already been making the rounds at different shows across the country, but that doesn't stop Titan Souls from being an absolute joy and a serious game of the year contender just watching it in motion. The game's pint-sized hero will explore some highly expressive pixel landscapes from a top down perspective and face off against some huge beasts, golems, and monsters for some wild and painstakingly difficult battles. Watching the show demo's cube boss flip around on screen in all its pixelated glory is an incredible sight, and that was just one of many fights to come. We'll see more later this year once it hits Steam, PS4 and PSVita.
Conclusion
PAX East was a great show this year; so much so that we could probably fill another 3-5 lists with high-quality content worth looking after. A few more noteworthy titles include Jotun by Thunder Lotus, Never Ending Night by Dot Dream, and Induction by Bryan Gale; we're looking forward to seeing these and many more continue their march towards 1.0 and the success they deserve.